Why Should I Use BCNL Grow Boxes?
We live in a society of excess. Not only do we love things in large amounts, but there are a bunch of options for any given thing. Same even goes for grow boxes. There are many indoor growing options, but as with everything else, there's always the best option.
And we can tell you now: BCNL is the one you want to go with.
Why? Well, the reasons are many. And we're here to tell you why you should grow in a BCNL grow box.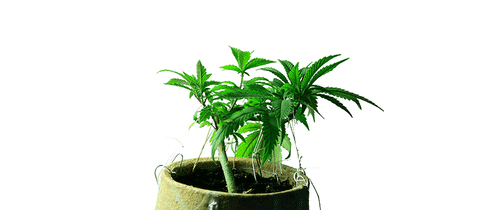 1. We offer 7-days-a-week support
Growing your own can be daunting, and no matter how you cut it, you're going to need a hand. And while Google is your friend most of the time, we can guarantee that there's nothing quite like the human touch.
That's why we offer 7-days-a-week support. We know that when you're in a pinch, you gotta get that help ASAP. All you need to do is call 1-866-933-3269 and we'll talk you right through it.
2. Our grow reps have all the answers
But seriously. BCNL has been around for over a decade, and almost all of our staff have been around for just as long. We've tested these machines over and over, and all of our staff are hands-on with the testing. 
Most importantly, we're you. Not to get existential, but we're growers, we're moms and dads, we're brothers and sisters, we're sons and daughters. We aren't some computer that generates answers; we're regular ol' Janes and Joes who just share a passion for growing.
Plus, we're goddamn hilarious. Just try us.
3. We got specific boxes for your specific needs
Wanna grow a lot? Sure, we've got a grow box for that. Just getting started and wanna go slow? We've got something for that, too.
We know that the one-size-fits-all approach might not be the best way to go, and that's why we offer a range of grow boxes, from The RoomMate, to The BloomBox, to The Producer. You're not all the same person with same hair, same eyes, same bodies, so why should your grow boxes be the same?
4. We offer grow room set-ups
... and, some of you will want more than just one grow box. Lucky for you, all of our grow boxes work together as well as they work on their own. We created them so that if you were to choose to commit to growing more, you can just add on to what you already have.
Plus, with 7-days-a-week support, it's a cinch to set up.
5. We've got a growing forum for you to meet fellow growers
We're more than just a company that makes grow boxes. We're a community, and we're proud of the community we've built over the last decade. 
It's growing day by day, and so is our online forum, where growers around the world come together to discuss growing tips, the latest movies, or hell, even what y'all had for breakfast. 
BCNL customers even get exclusive access to our forum. If you haven't joined us yet, it's not too late:
http://www.bcnorthernlights.com/forums/
Well, we've given you the reasons. 
What are you waiting for?
Call your friendly neighbourhood BCNL rep at 1-866-933-3269 and get yourself set up today!