How Much Power Do BCNL Grow Boxes Use?
A common concern for many indoor growers is maintaining discretion. And the one thing that's the hardest to conceal when you grow hydroponically? Power consumption.
That's why we've optimized our grow boxes to be as energy-efficient as possible. You can review the usage breakdown for each grow box product below.
RoomMate™ grow box energy usage
The RoomMate™ is known for its space-saving design. It also saves you on energy costs because it's a smaller grow box.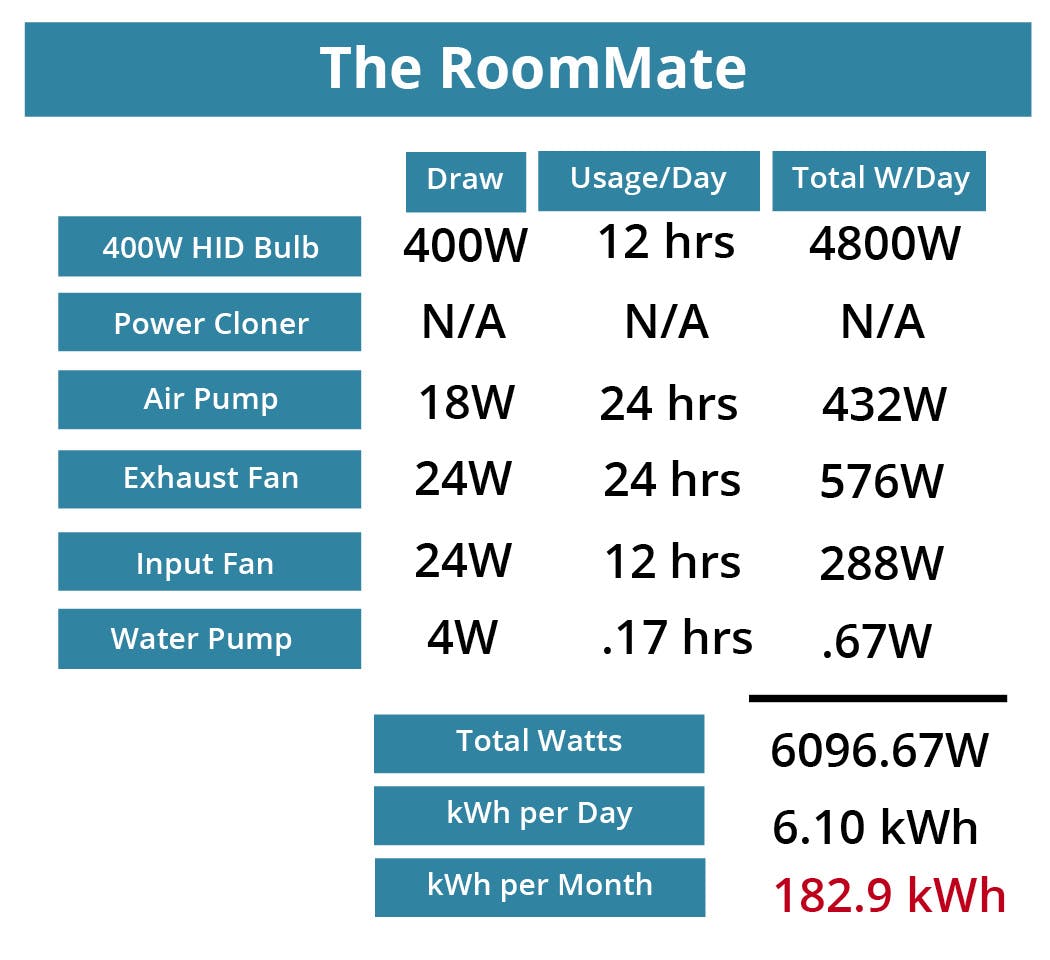 Learn more about the RoomMate.
MotherShip™ grow box energy usage
The MotherShip™ takes care of your mother plants and helps pump out a steady supply of clones for your harvests. Below are the numbers for actively housing mother plants.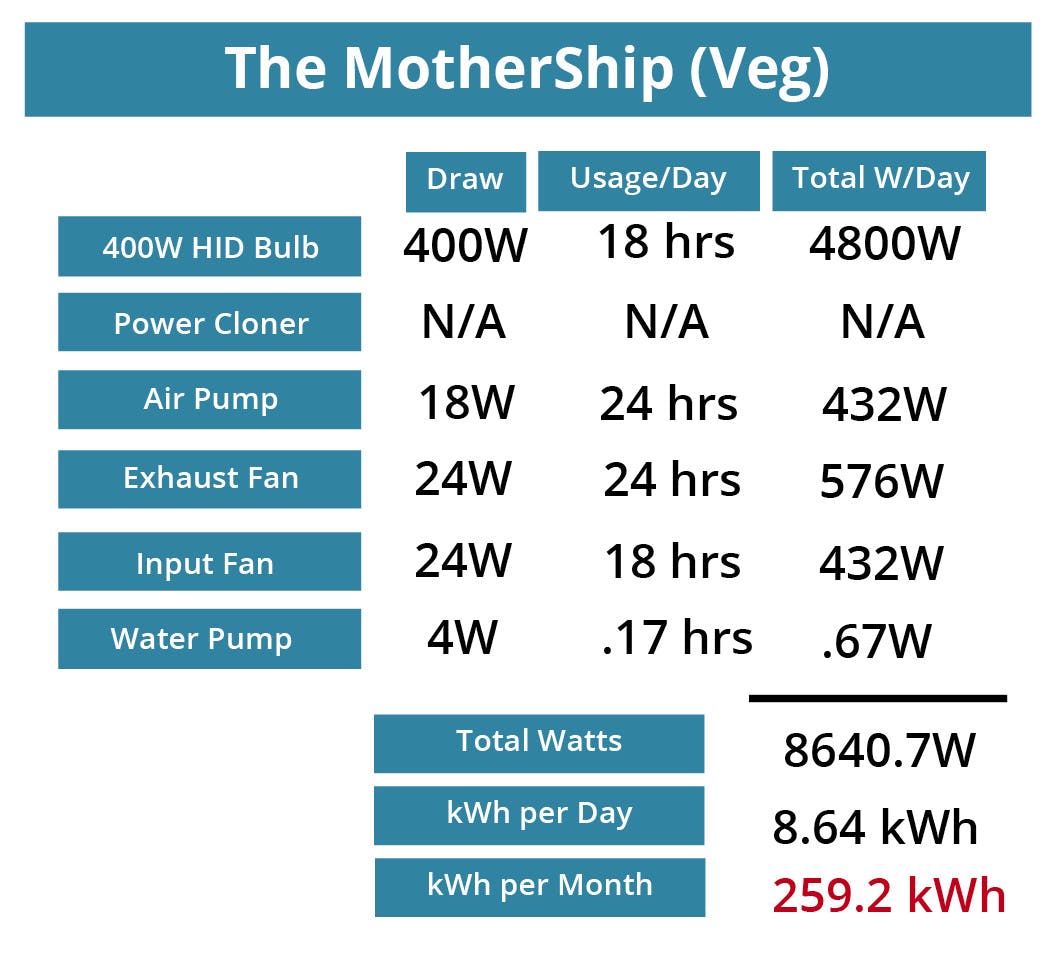 Learn more about the MotherShip.
BloomBox™ grow box energy usage
The BloomBox™ is an award-winning, all-in-one growing appliance that lets you harvest with ease.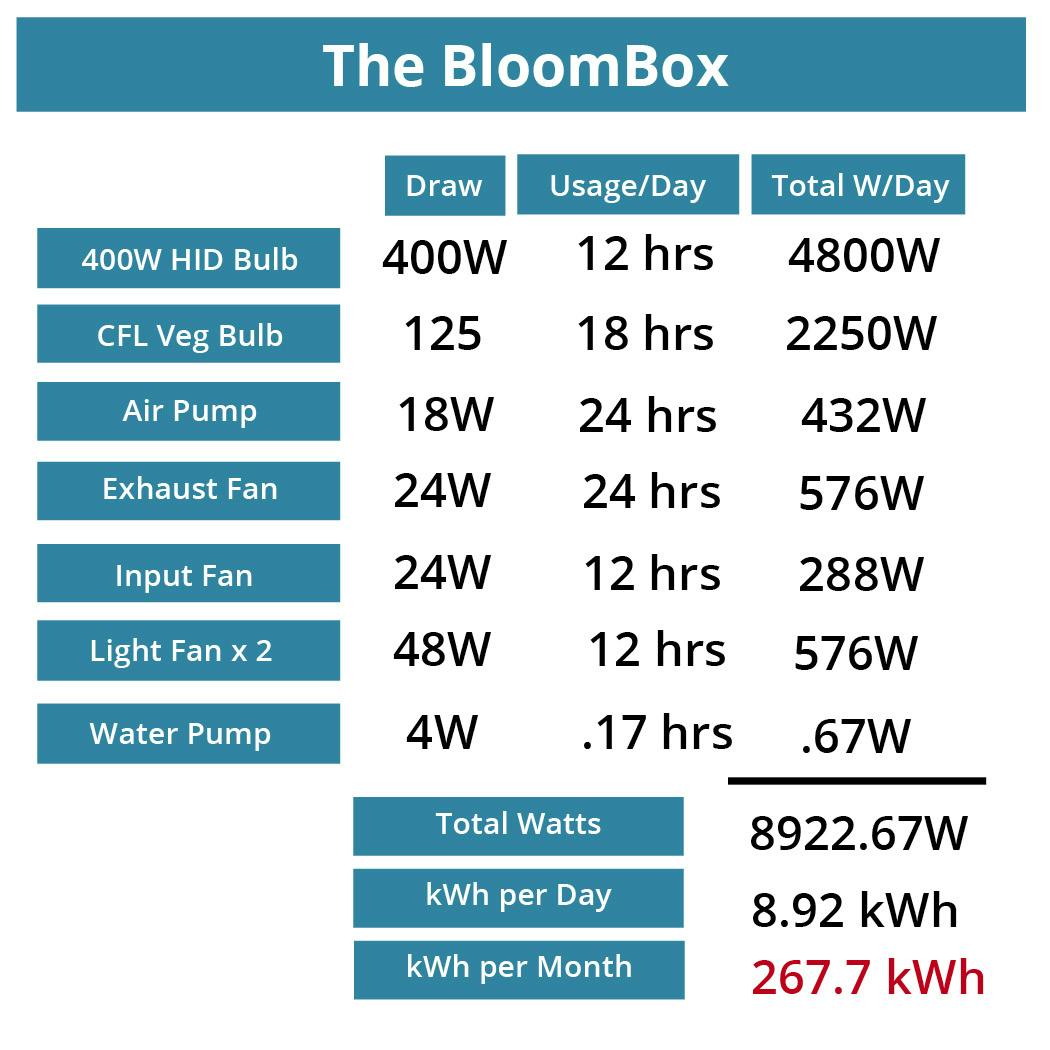 Learn more about the BloomBox.
Producer™ grow box energy usage
The Producer™ is a single-chamber grow box designed for consistent, large yields.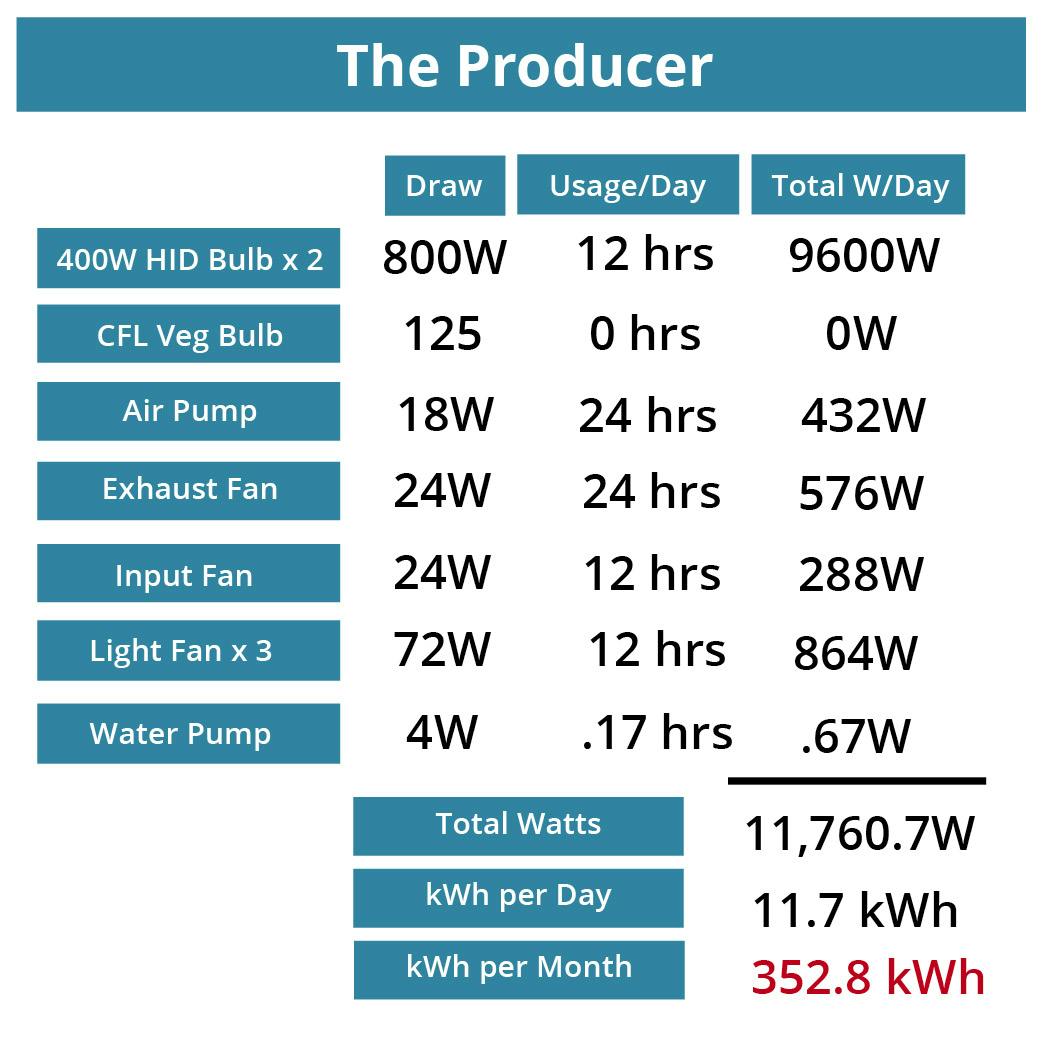 Learn more about the Producer.
Perspective is everything
To put things in perspective, the average North American household uses roughly 1500 kWh per month. Where you live will affect kWh costs, but rest assured BC Northern Lights grow boxes are the most efficient products on the market.
Questions? Get support from Grow Specialists 7 days a week.
To put things into perspective, the average refrigerator uses around 100 kWh per month.